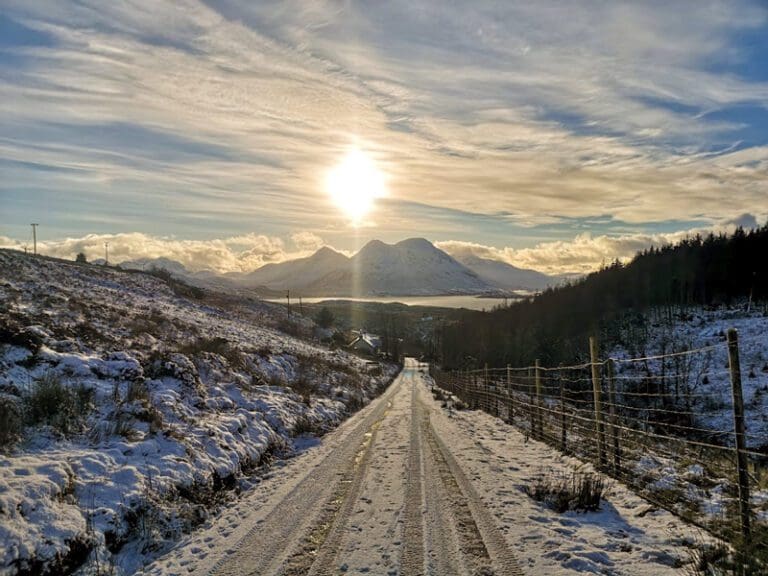 What a year!
We were not sure what to expect when we reopened in May and we were pleasantly surprised to find such a high number of bookings even without our overseas visitors. A big thank you to all of our staycation guests, our day visitors and of course our group guests who finally made it back to us after missing out in 2020. We were delighted to welcome so many families who may have usually gone overseas for their summer holidays. Our average stay length was much longer this year and our All-Inclusive Activity Holidays were more popular than ever!
UK reality fans got another dose of Raasay!
In May the 6th season of the Channel 4 show "SAS: Who dares Wins" aired and the Isle of Raasay was once again streaming into front rooms all over the UK. It's amazing how many people have discovered Raasay through the show and have come to explore the activity locations here on the island this summer. Fans of the show have been surprised to find that Raasay has a much milder climate in the summer months than in the winter when the show was filmed with markedly less mud! Here is our post about our SAS Experience.
Spreading out to stop the spread
Like all hospitality businesses in the UK, we had some real challenges this year due to the pandemic. To meet government requirements for physical distancing and to keep our customers safe we had to get creative with our space. We decided to transform our 'West Wing Hall' into a pool and beer hall which ended up being the perfect place to watch the world cup on a projector! We are always keen to embrace technology so we also trialled app ordering in this area with some success. With some tweaking, we may expand on that in the coming years
Climavore
We were honoured to continue our involvement with this thought-provoking and important project in 2021. We were particularly excited to see CLIMAVORE on the list of finalists for this year's Turner prize. Operating a CLIMAVORE menu has helped us to think more deeply about sustainability and where our produce comes from. If you would like to read more about CLIMAVORE check out our post by clicking here.
Star team
2021 was a very busy season, albeit shorter than usual as we only reopened in May. Like many hospitality businesses we have really struggled with recruitment this year. Brexit and uncertainly in the UK hospitality industry brought on by the pandemic have created a sort of perfect storm which has hit hotels, bars and restaurants hard. For us this meant that many of our team accepted more responsibility or worked in departments and positions which were outside of their comfort zone. We were especially impressed and proud of the way the school aged part-time Raasay staff and those home on holiday from university stepped up and took excellent care of our customers. You only have to read our reviews to see how our team and especially our young people really shone brightly in 2021.
We will reopen on Friday the 1st of April 2022. You may remember that due to staff shortages we had to close on some Sundays and Mondays this year. We plan to do this again in 2022 and we advise our guests to check our opening dates post before hitting the "Book Now" button. If you search for dates that fall over a day when we are closed you may see a message that we have no rooms available when actually it's just the Sunday or Monday that you cannot book. You can still check out on closed days, we close after check outs on closed days. Jump to a calendar with all our 2022 opening and closing by clicking here.
2022 Jobs
We have started our recruitment for 2022 and whilst we have plenty of our team returning, we also have a have a number of positions available in waiting, housekeeping, kitchen and reception. Positions are live in and we are happy to receive joint applications for couples and friends who would like to be housed together. Would you or someone you know be great asset to our team? Check out this post or Send a CV with availability to employment@raasay-house.co.uk and we will match your CV to any opening that we have.
Closed but still here if you need us
We may be closed just now but we assure you we are not hibernating. We are busy painting, updating some of the rooms and getting geared up for next year. We have just installed a brand new TV system which is much more user friendly and reliable and we are making other improvements around the hotel and grounds too. During this closed time we are of course still picking up emails and voicemails and we will be delighted to help with your enquiry. If you have any queries or would like some booking advice or help please email us on info@raasay-house.co.uk.
We hope that you all have a fantastic and safe Christmas, and we wish you, and yours all the best for 2022!
Warmest wishes from the Raasay House Management Team.