Raasay Weddings, Groups, Workshops & Events
---
a unique EVENT venue OVERLOOKING THE ISLE OF SKYE
Raasay House is a 250-year-old mansion set in its own grounds, overlooking the sea with views across the Sound of Raasay to the Cuillin Mountains of Skye.

Perfectly situated on the peaceful and beautiful inner Hebridean island of Raasay. Here on this unique and magical island; space, tranquillity and the beauty of nature combine to offer the perfect immersive environment for courses, workshops, conferences, art, performance, holistic therapies and self-exploration.

Raasay House is a highly versatile venue and we have many unique spaces for practice, creation and contemplation. Over the last three decades, we have successfully hosted weddings, parties, product launches, corporate retreats, music courses, yoga courses, homoeopathy courses and many more. Our team are highly experienced in caring for your attendees and in ensuring the smooth running of your event.
RAASAY WEDDINGS
At Raasay House Hotel we know that in organising your wedding you will be asked to make many decisions. We aim to offer you a unique event location, only minutes from the Isle of Skye, practical advice, and a wealth of experience to make your day as special and as memorable as possible. We would love to invite you to come to Raasay and discuss your requirements so that we can help you design a very special day.
A selection of Raasay weddings
Dylan & Marissa who were married at Raasay House Hotel in September 2022
Credits
This moving, cinematic and utterly gorgeous film which is only the highlights of a longer feature was made by Cinemate Films. Check out their YouTube for more of their incredible work.
• Instagram: @cinematefilms
• Facebook: cinematefilms
• Website: https://cinematefilms.co.uk/
This lovely couple worked with the wonderful Hitched In the Highlands check out their website for more info.

*Please note that weddings and civil partnerships are only permitted within the building and grounds by arrangement and by booking*
COURSES & WORKSHOPS
We just love the buzz around the hotel when one of our repeat events are under way. From photographers to musicians, to dancers and yogis…..we have enjoyed looking after them all!
If you are a tutor, teacher or instructor looking for the perfect venue please get in touch.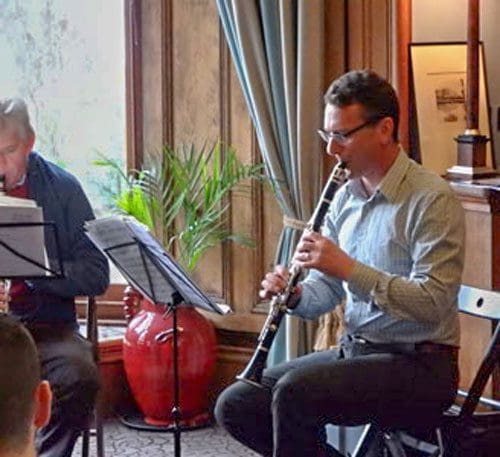 CORPORATE EVENTS
Whether it's a product launch, a training course, a team bonding retreat or a seminar, we have you covered.
Raasay is the ideal place for your team to see things from a new perspective and get fresh creative ideas flowing.
All aspects of your event will be designed to suit your individual needs.

"Exceptional stag weekend!! Raasay House organised everything for me (the best man) so all we had to do was arrive, I can't believe how perfect it was. We arrived to a personalised, printed itinerary for the long weekend, setting everyone's expectations. The place is breathtaking, the activities are full on and loads of fun. The instructors and house-staff are warm, friendly and accommodating, also the food is exceptional. We started planning our Raasay reunion the minute we left. Incredible memories made to last a lifetime."
– Ricky (The best man) 2019
STAG & HEN EVENTS
Our stag & hen events are the opposite of a weekend in Amsterdam that you barely remember. If you are interested in creating some real and memorable experiences with your friends and family you will absolutely love our stag and hen events.
Your individualised program will feature some really fun outdoor activities, comfy rooms, fantastic food and some refreshing beverages. Our events are also a great wholesome option for those who would like to include the older and younger generation in the festivities. Drop us an email and find out what we can do for you.