Our Story – About Raasay House Hotel
---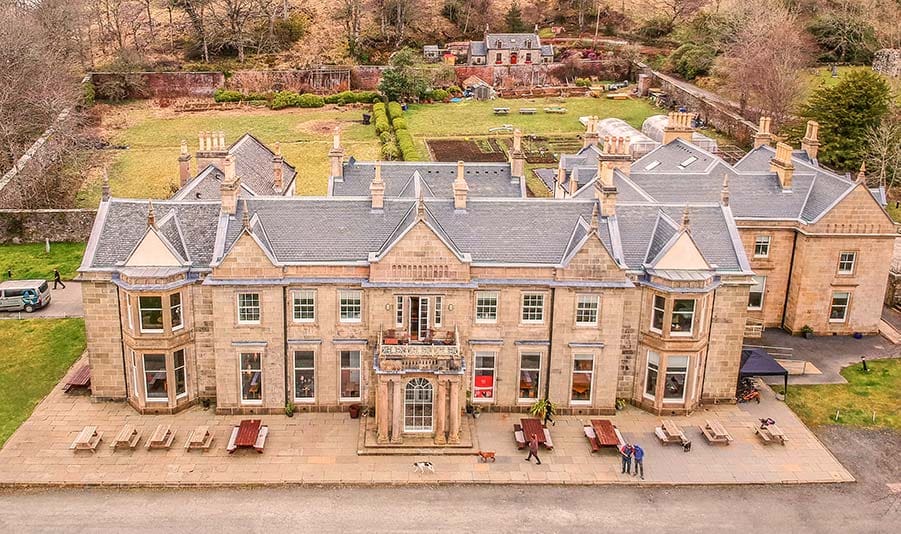 #YS2022 #TalesofScotland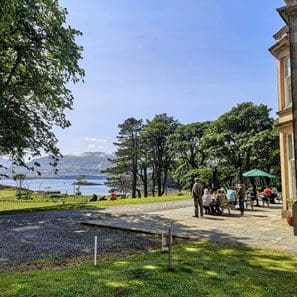 Our Story
WHO ARE WE?
Freya Rowe is our Managing Director, Freya oversees every aspect of the daily business as well as the big picture.
By Freya's side, we have David Croy, David is Freya's partner in life as well as business and he is another company director. David takes the lead on activities, improvement projects and maintenance.
Our third company Director, Lyn Rowe, was actually our first. Lyn is a founding director of the company and ran the business for years before handing it over to her daughter Freya. Lyn's role is increasingly ambassadorial these days but she is always on hand with a wealth of experience for our team to draw on.
Our legal company name is Raasay Outdoor Centre Ltd but we trade under Raasay House Hotel because we are no longer purely an outdoor centre.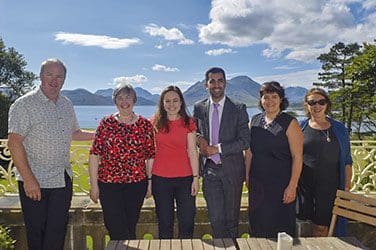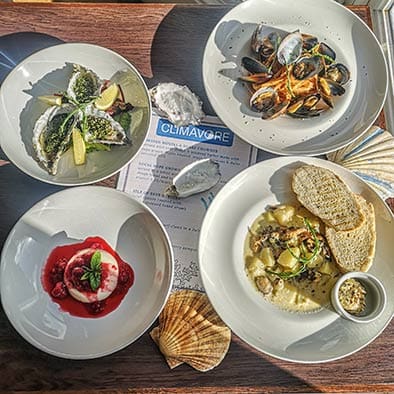 Our Story
SUSTAINABLE HOTEL
As a company that has been environmentally aware for many years, we are proud to be actively striving to reduce our impact on the environment.
We are proud to work in partnership with CLIMAVORE, thinking about our ingredients through the lens of sustainability and climate change.
We have removed single-use toiletries from our rooms
Our takeaway containers are all biodegradable
We have automatic lights around the halls and bathrooms of our rooms to save energy
We ask our guests to think about whether they need fresh towels or if they are happy to reuse them, this saves energy and water
We separate and pass our food waste to a local community organisation who then use this for compost

…read more
Our Story
NOT FOR PROFIT
Raasay House Hotel is a 'not for profit' organisation, which means that every penny of profit we make goes directly back into the business. The funds are used for improvements to our guest experience, growth and investing in our people.
We continue to provide employment, a place to gather, and as the only sit in place to eat on the island we provide support and partnership with other accommodation providers on the island, caring for their guests too.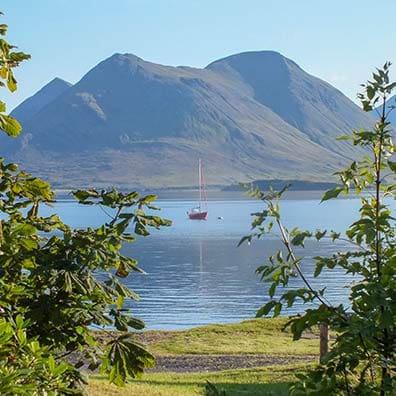 Our Story
WHO OWNS RAASAY HOUSE?
The building and grounds of Raasay House are owned by The Raasay House Community Company. We (Raasay Outdoor Centre Ltd) have been leasing the building and grounds since 1984, that's even before the building became community-owned in 2007.
We pay rent to RHCC and they use that cash however they see fit. This steady stream of income means that local groups can apply to RHCC when they need funding. It may end up providing funding for a gardener at the Raasay Community Walled Garden at the rear of the property or maybe it would go towards repairs or improvements for the Raasay Community Hall.
Our Story
HISTORIC HOTEL
The original Raasay House was the seat of the MacLeod chief of Raasay. The MacLeod chief was said to be a Jacobite sympathiser and supporter of Bonnie Prince Charlie and it is for this reason that the original clan house was burned to the ground, along with every other dwelling on Raasay, by government troops following Culloden in 1746.
The building is Grade A listed and regarded as being of "outstanding" artistic interest" and "high" historical interest".